The history of Stratusfaction at Judgment Day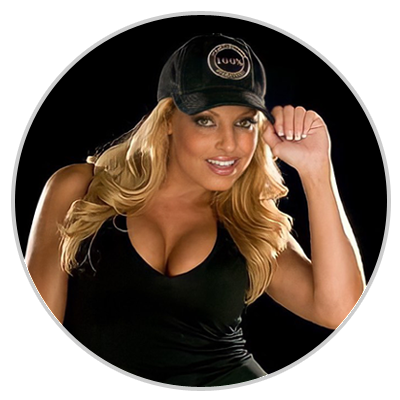 Brian Lusczki
May 17, 2015
---
---
Judgment Day was once known as the May WWE PPV. It was replaced by Over The Limit and presently Payback. Here is Trish's history at Judgment Day.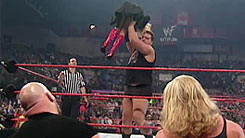 2000
Trish only played a small part in the show, but she perhaps made the biggest impact when she was tossed like a ragdoll over the top rope to the floor by the 450 lb Big Show.



Stills from show »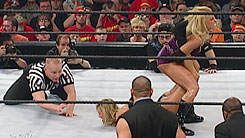 2002
After capturing the women's title for a second time, Trish put the title on the line against Stacy Keibler who was handpicked by Vince McMahon. In this match both woman had a member of the newly defunct Dudley Boyz. In Trish's corner was Bubba Ray Dudley, while Stacy had Bubba's former tag team partner Devon. Plus, an up and coming Superstar named Batista. At this point he was Decon Batista, long before he became known as 'The Animal'.



Stills from match »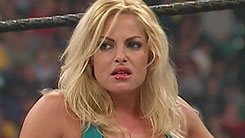 2003
Jazz defeated Trish, Victoria & Jaqueline in a fatal 4-way match to retain the Women's Championship. The ouch moment of the night came when Trish was sent to the floor and a tooth went flying in the air.



Stills from match »

RELATED STORIES
• The history of Stratusfaction at Armageddon
• The history of Stratusfaction at WrestleMania
• The history of Stratusfaction at Survivor Series
• The history of Stratusfaction at Royal Rumble
• The history of Stratusfaction at New Year's Revolution
« Prev story
Next story »