The history of Stratusfaction at WrestleMania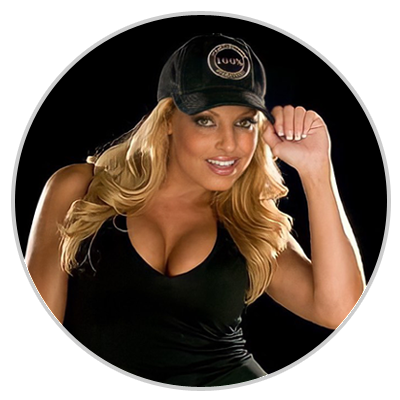 Brian Lusczki
April 1, 2014
---
---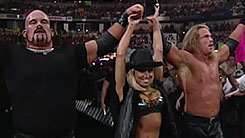 2000
It didn't take long for Trish Stratus to make a WrestleMania impact. She made her first appearance at the big show just a couple weeks after her debut. Her team was successful after defeating Al Snow & Steve Blackman. Oh and she had a run in with a block of cheese who got a little frisky.



Stills from show »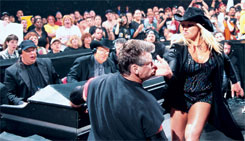 Photo: WWE
2001
After months of humiliation, Trish Stratus sought revenge on Mr. McMahon in grand style. She slapped her boss on the grandest stage of all and delivered her message loud and clear!



Stills from show »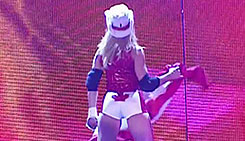 2002
Trish Stratus was fortunate to be competing in her first championship WrestleMania match in front of her hometown. Donning the maple leaf on her attire and the crowd behind her, momentum seemed to be on Trish's side but Jazz outlasted both Trish & Lita in this triple-threat match and she grabbed the win in Toronto.



Stills from match »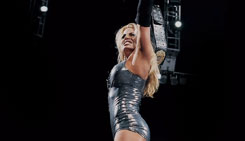 Photo: WWE
2003
Trish Stratus walked into WrestleMania empty handed and left with gold. 54, 000 fans witnessed Trish defeat two of her biggest adversaries, Victoria & Jazz making her a four-time WWE Women's Champion.



Stills from match »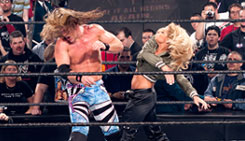 Photo: WWE
2004
After a courtship that lasted months, the WWE Universe eagerly waited for Trish Stratus and Chris Jericho to finally put everything behind them and become our favorite couple. But, Trish had other plans which she set in motion to play out at WrestleMania. In one of the biggest backstabbing moments in WWE history, Trish Stratus humiliated Jericho by turning on him and leaving with his best friend, Christian.



Stills from match »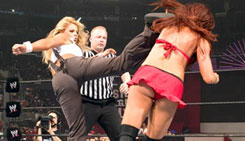 Photo: WWE
2005
After winning the Diva Search, Christy Hemme had big plans to continue her winning streak – at WrestleMania. However, the current WWE Women's champion was veteran Trish Stratus and ring experience trumped the dreams of the Playboy covergirl.



Stills from match »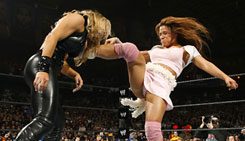 Photo: WWE
2006
After months of twists and turns, the drama between Trish Stratus and Mickie James finally culminated to this championship match at WrestleMania. Arguably one of the best matches on the card, the ladies took the WWE Universe on a wild ride. Mickie captured the gold that night and ending Trish's title reign, but refueling the feud.



Stills from match »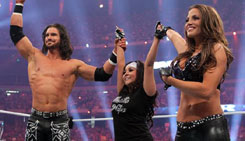 Photo: WWE
2011
Trish returned to WrestleMania 5 years later to team up with Jersey Shore's Snooki & John Morrison aka The Brunette Mafia. The trio defeated Lay-Cool & Dolph Ziggler.



Stills from match »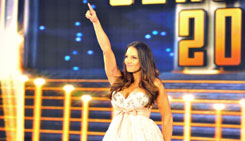 Photo: WWE
2013
Trish is honored after being inducted into the WWE Hall of Fame the night prior.



Stills from show »


RELATED STORIES
• The history of Stratusfaction at Survivor Series
• The history of Stratusfaction at Royal Rumble
• The history of Stratusfaction at New Year's Revolution
« Prev story
Next story »