The history of Stratusfaction at Royal Rumble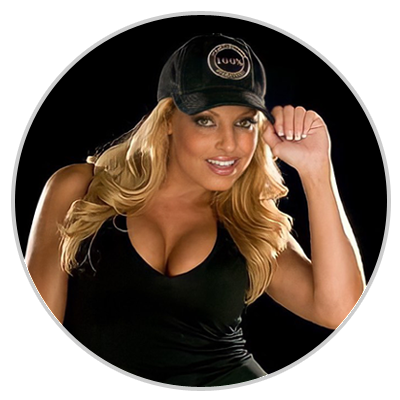 Brian Lusczki
January 25, 2013
---
---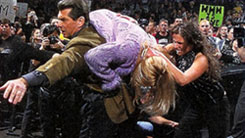 Photo: WWE

2001
Months of tension between Trish Stratus and Stephanie McMahon finally came to a head at this PPV. The 2 women, both claiming the title of most dominant female in the WWE, burst into classic catfight brawl at ringside during a championship bout with Triple H and Kurt Angle. Vince McMahon finally had to step in to separate the women and eventually carried Trish away from ringside to keep these dueling darlings apart.



Stills from show »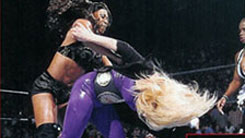 Photo: WWE

2002
Trish Stratus entered this match wounded after suffering a hand injury courtesy of her opponent – Jazz. However, ever the fighting champion, Stratus overcame the odds and successfully defended her title in her only Royal Rumble match.



Stills from match »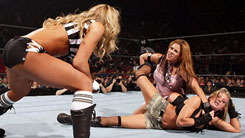 Photo: WWE

2006
Trish Stratus was put in a tough situation when she was chosen to be the special referee for Ashley vs. Mickie James. Would she call the match down the middle? Before the match, Mickie confessed her love for her idol – perhaps with hopes of persuading Trish to call the match in her favor. In the end, the match was called fairly, however Mickie was convinced Trish helped her capture her win.



Stills from show »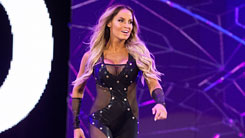 Photo: WWE

2018
Trish Stratus returned as a surprise entrant in the first-ever women's Royal Rumble match. She entered at #30 before being eliminated by Sasha Banks.



Stills from match »


RELATED STORIES
• The history of Stratusfaction at WrestleMania
• The history of Stratusfaction at Survivor Series
• The history of Stratusfaction at SummerSlam
« Prev story
Next story »