Canada's Got Talent: The finale is done, so let's find out who won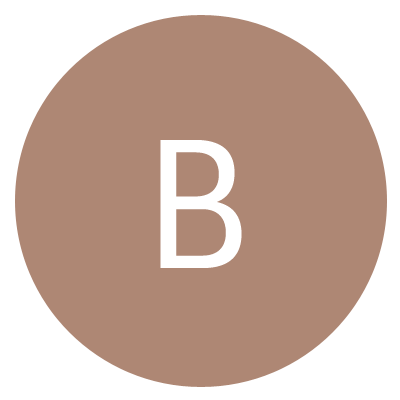 Bob Kapur
May 18, 2023
---
---
TrishStratus.com special guest columnist Bob Kapur recaps Canada's Got Talent airing Tuesdays on Citytv.

Hi, everyone, and welcome to the coverage of the finale of Canada's Got Talent right here on TrishStratus.com. My name is Bob Kapur – and I'm excited to be here with you as we celebrate the crowning of Canada's newest superstar.

Appropriately, that title would truly be awarded by Canada – the winner was the act that received the most votes cast online by Canadians during the broadcast of the live finale.

And, perhaps in the spirit of "Greatness recognizes Greatness" the winning act was the one that Trish had selected as her Golden Buzzer pick during the auditions.

Yes, this year's winner is the artistic storytelling dance troupe Conversion.



From their first performance, Conversion blew away the judges with their captivating stories told through their creative dance choreography. From their audition to the semi-finals, they kept upping the game, raising the bar. And in the end, they converted themselves from a local dance troupe in Trois-Rivières, Quebec and became Canada's newest national sensation.

And how did they do it? Let's head to the stage and check out their performance – and those of the other seven finalists – and see what happened.

EPISODE RECAP
• Week 1
• Week 2
• Week 3
• Week 4
• Week 5
• Week 6
• Week 7
• Week 8


The Cast



During their video package, The Cast said they were the dance troupe that you'll never meet twice, referring to the way they took on different characters in both of their performances. They said they would continue the trend tonight by taking the audience to another dimension with their routine.

This time, the troupe were all dressed as futuristic golden robots and the routine had some very futuristic vibes. The moves were anything but robotic, though, with some motions moving at warp speed. They did so many techniques – even something that looked simple, like someone being lifted up and horizontally carried across the stage appeared to be like a spaceship being transported across a galaxy. The visual was dazzling, and the choreography was as dazzling as the accompanying light show and modern jazz version of the Ray Charles classic "Hit the Road, Jack" that helped convey the story. Overall, this was just wow.

Trish loved the performance and said that the colour scheme of The Cast – gold – was the colour of a championship (and she would know, having donned a championship title belt eight times during her wrestling career). Kardi was blown away by the perfect mashing of the hip-hop dance style with the sci-fi motif. Lilly was thrilled that the troupe brought something that felt new and fresh every time they performed, and she and Howie urged everyone to vote tonight for their favourite act.


The Turnbull Brothers



The video package for the Turnbulls played up their down-home Maritime roots, and acknowledged that their affable charm may have been what Canada liked about them enough to vote them into the finale. They realized that after their middling semi-finals performance, they could be vulnerable tonight. But they are chasing their dream – and with the support of their family behind them, they are going to do what it takes to make that dream come true.

If they wanted to endear themselves to Canadians, they picked the perfect song for it – "If You Could Read My Mind" by the recently-departed Gordon Lightfoot. That tune always pulls heartstrings and particularly now after his passing. Even the presentation – which saw them performing the song in front of a small campfire circle – was a testament to Gord, representing true Canadian folksy culture. And just like Gord, they sang the song sincerely and sweetly. While the vocals weren't always perfect individually, whenever they hit the harmonies, they sounded flawless. As good as the performance was, though, it might have been just too low-key for the finale. This is a night full of big performances, and people might expect something huge on stage, and this was the very antithesis of that.

Lilly agreed, thinking that the performance might not be memorable enough compared to some of the bigger acts that will be on stage tonight. Trish said that the Turnbulls was her mother's favourite act and suspected that other Canadians share that sentiment so they could get a lot of votes. Kardinal originally felt that the performance might have been too mellow, but by the end, he felt it was their strongest performance – he also appreciated them doing a Gordon Lightfoot song. Howie, who was the only judge who liked their semi-final performance, felt they even eclipsed that performance, picking the perfect song and performing it beautifully.


Meave



During Meave's video package, she said her story – being invited by Howie to audition after he heard her busking outside the building, and being voted into the finale by Canada – was like the plot of a movie. She said that while she was originally scared of the opportunity she was given, she isn't going to fixate on where she came from – but rather will be looking only towards the future. Including finishing the journey by walking through the door that Howie opened for her.

Her performance actually followed her journey from busker to star. She started her rendition of Queen's classic song "Somebody To Love" standing among the audience, and as the song went on, she walked her way down to the floor and finally up onto the stage. While the vocals seemed to start off a bit shaky, by the time she hit the stage, Meave's confidence fully kicked in, and was on full display as she hit some really big notes to end the song.

Kardinal felt that Meave did become a star over the season, and demonstrated it tonight. Lilly admitted that the judges not voting Meave into the finale was a stupid decision. Trish said that Meave is what CGT is all about: to discover and showcase talent that might not otherwise get the chance. Howie was over the moon that he had found and given the opportunity to Meave.

My take: I've made no bones about my fandom for Meave. But, if I'm being honest, I didn't' think that this was her best performance. It's hard, if not impossible to out-sing Freddie Mercury, and that's the kind of thing you have to do on the finale to make an impression with voters, especially when there are so many other strong talents on the stage. That all being said, even if she doesn't win, I'm still Meave's biggest fan – in fact, I'll throw my hat in to volunteer as the President of her official fan club if she'll let me. That's how much I #BelieveInMeave


Geneviève Côtè



In her video package, Geneviève said that she can use her noise-making abilities to take people anywhere. But now she wants to see where that talent can take her. She said she has already gone from unhappy child to poor single mother and now to the finale. Next, she hopes to take her act on the road in a one-woman show so everyone can experience being taken somewhere else. She said that by building a world on stage tonight, it will help build her world off-stage.

For her finale, Geneviève first took us to a swamp, filling the air with the sounds of frogs and other small nocturnal critters. But then came the blare of a siren, indicating things weren't all well – and indeed, the night air became filled with the sounds of monsters, effectively transporting us to a Jurassic Park-eseque nightmare. With the stage decorated like a forest, and Geneviève decked out in a dark green dress, she became the queen of the jungle, physically acting out the performance as she brought the epic tale to a close with a haunting electric guitar solo and an operatic vocal coda before we were given one last jump-scare with the attack of gnashing teeth of the dinosaur king. Oh – and need I remind you, this was all done with her voice – she literally created a movie using nothing more than her imagination, her artistry, and her mouth. This was tremendous. Simply tremendous.

The judges joined the audience in giving Geneviève a standing ovation. Lilly said that she was looking forward to seeing Geneviève's act tonight over all the others and wasn't disappointed – and, in fact, may have even been a little turned on. Trish said that Geneviève should win the entire show. Kardinal felt that the act was like nothing else he'd ever seen before, and was amazed. Howie said that Geneviève had the ability to create fake worlds that felt real. Amen, Howie.


Conversion



Conversion impressed the judges enough to be one of their finale picks. But the story-telling dance troupe knows that they will have to win over all over Canada this time. To do that – and to live up to their claim of being the best dance troupe in the world – they will need to tell one more story: their own.

To do this, they personified the writing of a book, with words and letters – in the form of their bodies – jumping onto pages that riffled back and forth. The choreography and the execution of the moves in this one were jaw-dropping. At some points, they did moves that made it look like they were frozen in time, starting and stopping mid-move – and in some cases, even mid-air during jumps. In a neat moment, all the members of the troupe covered their faces, and yet were still able to pull off moves simultaneously as a group despite not having any visibility as to what was happening around them – amazing. The finale saw the words come to life and literally close the book on themselves to end this chapter. This was another stellar performance, blending in artistry and athleticism just beautifully.

Trish was incredibly proud of her Golden Buzzer pick and said that she knew everyone in the audience and at home would have felt that performance. As an example, Howie – who doesn't fully understand dance – said that he did indeed feel the performance. And said that Conversion was the dance act to beat. Kardinal said that Conversion left everything on the stage, and they really distinguished themselves from every other dance troupe. Lilly echoed that, saying that Conversion set the standard for any other dance act.

If I were the Cool Giraffes – the third dance act in the finale that still has yet to perform tonight – I think I'd be feeling pretty disheartened right now. They'd better have come up with a new way of dancing that nobody else in the world has ever done before, or they may as well just pack their bags and go home right now.


Atsushi Ono



In his introductory video package framed as a time-travel story, Atsushi described his CGT journey as if he had traveled to the future from 1999 and watched himself in the competition. Once again, his likeability showed through – including in a funny moment where he revealed that his luggage was lost while he was traveling to the semi-finals so had to resort to wearing the same underwear for four days, washing it each night in his hotel bathroom sink. He said that he was nervous during the finale but would try to overcome his nerves and make the most of the opportunity.

His trick continued the time-travel plot, saying that he had come back from the future to change the past in which he didn't win the competition. He showed that he had been carrying a little change purse with him and lay the purse on the judges' table. He borrowed a five-dollar bill from Kardinal, and gave it to Trish, and then pulled from his pocket a picture of a five-dollar bill that had been folded into an origami swan. The picture had a sticker with four numbers on it. He then had Trish unfold the bill and the last four serial numbers on the bill were the same as the numbers on the sticker.

After that, he had Trish sign the bill. He put the bill into an envelope which he tore into pieces after sealing it. But then he went to the change purse which had been laying in front of the judges the entire time. He opened it up, and inside was Trish's signed bill. This was enough to have Kardinal spooked.

But the truly scary part was yet to come. He folded the signed bill into a maple leaf, and then said since the origami had changed, the picture was no longer valid. He picked up the picture, and the origami swan had disappeared from it. After emotionally thanking the audience for the opportunity, Atsushi had one more trick to show off. He revealed that Trish's signed bill was actually taped to the back of the picture.

Lilly was flabbergasted by Atsushi's trickery. Trish felt that no matter what happens tonight, Canadians will want to see more of Atsushi. Howie agreed, saying that he was the most likeable magician Howie's ever seen. But he felt that this was Atsushi's weakest performance – he felt the plot was confusing and felt it went on a bit too long. Kardinal strongly disagreed with Howie's view, saying that it might only have been too complicated for Howie, but everyone else would like it.

My take: I've got to side with Howie on this one. Atsushi's tricks in his audition and in the semi-finals were simply astonishing, and my mind can't even fathom how they were done. But tonight, other than the vanishing image on the photo, everything else seemed to be repetition of the same sleight-of-hand trick. And even the sleight-of-hand didn't always look that smooth – if you knew what to look for, you could see the moves where he swapped the bills for others or moved them to where they needed to be for the next reveal. Before tonight, I would have said Atsushi had a great chance of winning it all. I think the performance was a bit underwhelming tonight and may have cost him the win.


Cool Giraffes



The video package reminded everyone how lukewarm the judges were for the Cool Giraffes' performance in the semi-finals. But they still impressed Canada enough to earn enough votes to get to the finals, where they are looking for a little redemption in the judges' eyes. They said that they were going to try to get the world to "Be More Giraffe" which I guess is now an adjective for an attitude that conveys standing tall, sticking your neck out, and being true to your pack.

Their routine this time was set in a dystopian urban alleyway, with them in post-apocalyptic gang colours. The routine had a lot of popping and some flips, with good synchronized movements. But it felt a bit lacklustre in terms of storyline or characters. It was a solid routine, but compared with the earlier ones from The Cast and Conversion, it felt a bit safe and kind of boring.

Kardinal seemed to agree, saying that the Cool Giraffes would once again need help from the voters in the prairies (where the troupe is from) if they had any chance of winning. Lilly, though, felt there was a lot of energy in this performance. Howie didn't think the act was big enough for the finale, saying it didn't live up to the standards set by the other troupes. Trish thought they did great, but like Kardinal, suggested that the Giraffes will really need the love – and votes – from Canadians.


Raymond Salgado



Raymond was also voted in to the finale by Canada, even though the judges weren't blown away by his semi-final performance. Raymond is grateful that he has been able to overcome the disappointment he felt when he was eliminated from America's Got Talent a couple of years ago and told – including by Howie at the time – that he wasn't ready. And now that he's been able to put that behind him, figure out who he is and what he can do, he's now looking only to succeed.

For his finale performance, Raymond sang a torch song version of "Lay Me Down" by Sam Smith. He sang it well, hitting the notes and runs with technical perfection. Raymond effortlessly sang the heck out of the song, and based on the standing ovation from the judges and the audience, he not only hit the notes, but also hit the emotion and feeling of the song and got people to feel them, too.

Kardinal said Raymond's performance was worthy of a Golden Buzzer. Trish loved the performance, saying that Raymond just had a true special moment. Howie, who said that Raymond's semi-final performance felt like it belonged on a cruise ship, said that Raymond had docked the ship and made himself into a star. Lilly agreed, saying that Raymond changed his life today with that performance.


Canada votes

Lindsay read out the results of the top four vote-getters. In no particular order they were:

The Turnbull Brothers
The Cast
Meave
Conversion

To me, the biggest surprise out of this was that Geneviève didn't get into the finals. After her performance tonight, I thought she was a shoo-in. Possibly her act was a bit too avant-garde for most Canadians? It's interesting, because both of the dance acts are also pretty eclectic too. Of the three acts, the one I'd buy a ticket to is hers. But, as the saying goes, it's up to the voters, and clearly Canadians knew what they wanted.

After a commercial break, Lindsay then announced the order of the final four based on Canada's votes:

Fourth place – Meave
Third place – the Turnbull Brothers

Finally, Lindsay announced the winner of CGT 2023: CONVERSION



Cue the golden confetti and the celebration.

And with that, we are out. Well, until next year – as it was announced after the show that Canada's Got Talent will indeed be returning for Season 3 (more details about that below).

In the meantime, thanks to Trish and her team for letting me into the Stratusphere with these recaps. And thanks to each and every one of you who've been reading them. I do appreciate the feedback / comments people have been sending me on the Twitter (@ReadBobsTweets) and the Instagram (@BobKapur). So feel free to hit me up with a message and let me know your thoughts about the season and whether or not you think Canada got it right. Take care, all.

Other thoughts:

The fashion game was on point tonight. It looked like Lindsay Ell and Lilly were competing over who had the shiniest outfit. Lindsay's golden blazer and silver thigh high boots were stellar, but Lilly might have edged her out with a mirror-ball inspired pantsuit. Trish on the other hand wore a very stylish pink and orange patterned dress, Kardi had a shiny orange ensemble, while Howie stayed a bit more traditional in all black except for blindingly-white sneakers.


During his first critique, Howie nearly called the show America's Got Talent. He caught himself in time, but was still playfully booed by the crowd. It was clear that was just his adrenaline pumping – he was hyper-excited for the night and wasn't afraid to show it.


Some Canadian notables sent video greetings to the contestants, and they showed some of those during the course of the night. Those stars were: singers Jann Arden, Alan Doyle, and Michael Bublé, hockey/sports broadcasting great Ron McLean, MMA legend Georges St-Pierre, astronaut Jeremy Hansen, model-actress Ashley Callingbull, actress Maitreyi Ramakrishnan (Devi on Never Have I Ever),


Jeanick Fournier – who was last year's winner – popped in to give an update on what's happened to her since last year. Her fans will be happy to know that she signed with Universal Music Canada and has an album coming out in a couple of weeks.


During the night, some of the memorable acts that didn't make the finale made cameo appearances. Cydnee, the creepy contortionist kid did one, popping up out of nowhere, and spider-walking in front of the judges' table to hand Lindsay her microphone. That girl is incredible – but may also be the devil. Later on, Howie's clones from Mr. Cuddle's act were all shown sitting in the crowd. The singing science couple Kenton & Lisa annoyed Howie with another song and he rightfully gave their performance a Red X for their troubles.


When I was a kid, we went to the African Lion Safari (for you non-Canadian readers, that's a wild animal conservatory attraction in southern Ontario where you drive through and can see a bunch of wild safari animals). You're not supposed to drive with your car windows down and you're not supposed to feed the animals. My aunt felt compelled to break both rules and fed a giraffe some sweet Indian desserts. The giraffe stuck his head through the window – it wouldn't budge and kept trying to lick my aunt's fingers and hands hoping to get more sweets. My aunt was terrified, and my cousins and I were in the back seat laughing our heads off. That giraffe, and Jerome from The Friendly Giant were indeed pretty cool.


Kudos to the production team / stage crew for their work on the finale. Changing the extravagant stage sets and props, getting the extras/background players on and off the stage, changing the lighting, etc. and co-ordinating all that with very little time between acts, on a live show, there's no room for error. Round of applause for the unsung and unseen team behind the curtain.


You know how entertainers always come out to the stage with signature entrance music? Geneviève should use the song "Making Some Noise" by Tom Petty & the Heartbreakers as hers whenever she does a live show. Not only is it a kick-ass rocking tune, but it's also got the perfect title to describe her act.


If you ever want more Trish-related info, in addition to all the news right here on her official page, you can also check out SlamWrestling.net. We have plenty of interviews and stories with her in our archives, and you can also find out what she's up to every week in WWE by checking out our TV and other event reports.


At various points in the night, Howie had teased a big announcement, but kept deferring it for later in the show. After the show was finished, the show cut to a pre-taped video of Howie Mandel announcing that Canada's Got Talent will be returning for Season 3. And that next season will be the biggest ever, with each Golden Buzzer winner being awarded a prize of $25,000 courtesy of CIBC, and the winner taking home a prize of $1 Million (the biggest cash prize ever in Canadian television history) courtesy of Rogers. Wow!

Stills from show »
« Prev story
Next story »