Canada's Got Talent: A dance troupe impresses with their motion; a magic act suffers implosion; contortionists do painful posin'; the semi-finalists are chosen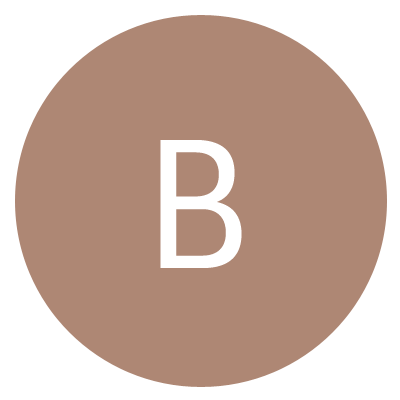 Bob Kapur
April 26, 2023
---
---
TrishStratus.com special guest columnist Bob Kapur recaps Canada's Got Talent airing Tuesdays on Citytv.

Hi, all. Welcome back to our coverage of Canada's Got Talent on TrishStratus.com. My name is Bob Kapur, and I will once again give you the rundown of everything that happened on this week's show.

One of the great things about living in Canada is our cultural mosaic – the broad range of backgrounds, languages, and arts that coexist within our borders. On this week's episode, we got to see the embodiment of that concept, with the talents showcased on the stage being as diverse as the people that make up the Great White North.

Indeed, the same could be said about this year's semi-finalists, who were selected and named at the end of the episode.



But before we get there, let's head to the stage for this week's auditions.


Cirque Kalabanté

With their striking animal-print costumes, visually, this acrobatic / contortionist act from Montreal, Quebec looked like they could have stepped right out the jungles of their native Guinea, West Africa. And certainly, the way they moved and contorted their bodies couldn't have been human. One of them twisted his body and tied himself up so pretzel-like that he must have been part snake. At one point, he repeatedly folded himself backwards so that the back of his head went through his front-facing legs. He ended that by striking a pose where he had bent over so far backwards that the back of his head was touching his heels. That's not a typo. He ended the act by squatting down and rotating his torso a full 180-degrees, which was freakishly frightening, like the thing you'd see in a horror movie – but without the use of special effects.
The act was thrilling and mind-boggling, and had the crowd on their feet. If you didn't get a chance to see it, don't worry – the group got unanimous Yesses from the amazed judges, meaning they'll be back.


Tra My Trinh

Another Montrealer, by way of Vietnam, this act saw Tra My performing aerial gymnastics that took her nearly all the way to the ceiling of the huge OLG Stage in Fallsview Casino. A jaw-dropping moment saw her rapidly spin back down to the stage, only using the sash to control her plummet. She then upped the ante by balancing in her mouth a spindle holding knives pointed down at her, while she performed even more acrobatics, including a splits transition that could have been disastrous if she'd not nailed it perfectly. The judges were impressed by how dangerous the act was – and while Tra My Trinh didn't slice herself open, after getting four Yesses, she carved her way into the next round.


Flexy-T



The judges weren't sure what to think when two stagehands rolled a large trunk on to the stage. And they certainly couldn't have expected what they'd see when it opened up: the sight of Flexy-T, a contortionist from Ajax, Ontario, who seemed to be made out of rubber. Her first move was amazing – she bent over backwards, shaping her body into a circle, and then did a series of rolls. She then tied herself into knots, ending the act by bending her body forward so far around that her head went through her legs and then parallel with the ground so that she was able to look straight up to the ceiling – effectively her torso did a 270-degree rotation.

After the act, when she was handed a cane to support her, Flexy revealed that she was able to contort her body as the result of a connective tissue disease called Ehlers-Danlos Syndrome (which, according to the Google, gives her overly-flexible joints and stretchy skin, and can be very painful and cause other internal issues). The judges appreciated that she was able to turn her condition into a strength, and she definitely showed a lot of positivity during the post-audition chat. And they rewarded her spirit and her amazing abilities with four Yesses.


The Dreamboats

This retro rock band from Mississauga, Ontario, returned home from touring in Los Angeles to audition, as their dream is to become a household name, and they felt CGT was a great opportunity to make that happen. But their uninspired, unimaginative, and inauthentic cover of Chuck Berry's "Johnny B. Goode" wasn't a dream come true. All four judges said No, and the Dreamboats sank.


The Bearhead Sisters

These three sisters from Paul First Nation in Alberta (but billed from Edmonton) wanted to represent their Indigenous community through their traditional cultural singing. They did exactly that, showing off the skills that earned them a Juno Award for Traditional Indigenous Artist earlier this year. The judges were duly impressed and the Sisters got four Yesses.

My hot take: I appreciate this may be a sensitive topic, particularly as Canada struggles with reconciliation. And lest anyone think otherwise, I want to make it clear that I am fully respectful of Indigenous peoples and strongly believe that their culture and voices should be honoured and represented in all aspects of Canadian life. But their music isn't my cup of tea. I'm not saying it was a bad audition or that they should have been X'd out. Just that if it were me, I don't think I would have put them through based on my musical tastes.


ASD Band



All of the members of this band from Toronto, Ontario are openly autistic (their band name stands for Autism Spectrum Disorder), and use music to show that they are "different, but not less." Their version of "Follow You" by Imagine Dragons was very good, with the lead singer in particular impressing with some strong vocals. The crowd and judges gave the group a standing ovation, which Howie said would have been deserved even if people didn't know their full story. Lilly agreed, appreciating how the band can be an inspiration and help remove any stigmas associated with being on the autism spectrum. Trish said that, autism aside, they have talent. All four judges gave them enthusiastic Yesses, and for now CGT will not END for ASD.


David Green

Trish genuinely liked the bad pun-based humour of this stand-up comedian from Niagara Falls, but apparently she was the only one. The audience was completely silent throughout David's act and the only noise from Lilly, Howie, and Kardinal came in the form of the loud buzzes that accompanied the Xs they gave him, sending David home as pun-ishment.


Joze Piranian



One would think that having a stutter would be a problem for a stand-up comedian, as it could impede his delivery and timing. But it didn't hamper Toronto, Ontario's Joze. He was able to incorporate his stutter perfectly into the jokes, poking fun at himself in endearing fashion. All the judges liked how Joze put himself out there, and they want to see him do it again, putting him through with unanimous Yesses.


Richard Forget

Even though Richard had gotten into a major car accident on the way to the audition from his hometown of Whitby, Ontario, he wasn't going to let that stop him from showing the judges the magic trick he'd prepared. His trick centred around an apparently-magical newspaper, from which he pulled out a soccer ball, and that gave off effects like flashing lights, smoke, and flames. While those were kind of impressive, if not spectacular, a technical malfunction led to an awkward pause before a disappointing final trick that completely fizzled out. How bad was it? It even solicited a heckle, which is uncharacteristic of us notoriously-overpolite Canadians.

Kardinal voted No to putting Richard through. Howie wanted to give Richard the benefit of the doubt, noting that anyone who had gone through a car wreck should be forgiven for having an off-day. So he voted Yes to give Richard the chance to prove himself. At the prompting of the crowd, Trish and Lilly agreed to do the same, and Richard will get a chance to redeem himself in the next round – and hopefully make people Forget this one.

My hot take: Car accident or no, the show must go on. And if you can't buck up and deliver the goods when it matters, then I don't think you should be given a second chance. I think Howie was too generous here, and should have judged the performance for what it was. And, frankly, even the tricks that did go right weren't all that great nor performed in a way that made me feel like Richard had any major star power.


Solo Dance Act montage

Clips were shown of the next two acts, who, despite being on their own, tried to fill up the massive CGT stage with their dance moves. Ashley Veldboom from Orillia, Ontario used her strength to do moves that were largely gymnastical and tumbly, while David NT Annan from Fredericton, New Brunswick did a series of body-pops and robot moves. Neither act was big enough to fill the stage, and appropriately their Yes counts were equally empty.


The Cast



Howie took some shots about his age when this hip-hop dance troupe from Lévis, Quebec came out wearing clothes and make-up to make them look like senior citizens. And though the first few seconds of their routine played up that gimmick with some very slow motion, things kicked into high gear very quickly. At that point, the moves were blindingly fast with motion all over the place. The choreography was creative and electric, with a neat sequence seeing them use their bodies to create a wave that cascaded across the entirety of the stage. They did some moves paying homage to old-timey dancing, even incorporating canes and a wheelchair into the act. The ending saw a perfectly-synchronized jump by all members, landing on the ground simultaneously and everyone sticking the landing.

The audience loved the act, and chanted for the judges to "Hit the Gold" and put The Cast through to the semi-finals. As each of them, and host Lindsay Ell, had already used their individual Golden Buzzers, they didn't have that option. So, instead, they made the group decision to listen to the audience and award The Cast with a Team Golden Buzzer.

My take: If you've been reading my recaps, you know that my test as to whether someone should go through is whether or not I'd buy a ticket to see their show. Normally, dance acts wouldn't be high on my list, since I don't usually find anything unique about them. The Cast was different from most, in that they actually came in dressed in character as senior citizens, and tailored the routine to reflect those characters. It's that kind of nuance that elevated them to be more than just another dance troupe, and actually be kind of a theatrical show. If they can do that every time, they may very well have a shot at the finals.


Semi-Finalist selections



In the last segment of the show, we went to the judges' lounge where they had to go through all of the acts they'd voted through and select the twelve who would join the six Golden Buzzer picks in the semi-finals.

They showed highlights of the auditions and interspersed them with clips of the judges deliberating who should go through and why. They went through them systematically, comparing like-for-like acts (e.g. comedians, circus acts, magicians, etc.) to narrow them down.

Some of their considerations included the originality of the act, whether or not they expected the performer to up their game in the next round, and each of the judges also had their own guilty pleasure acts.

In the end, they selected the following semi-finalists:

Alexandra Côté - dog act
Beatrice Love - singer
Paola Troilo - singer
Raymond Salgado - singer
Maya Gamzu - singer (Kardinal's Golden Buzzer pick)
Genviève Côté - impressionist (Howie's Golden Buzzer pick)
The Turnbull Brothers - singers
Katherine Lynn-Rose - singer
Anica - singer (Lindsay's Golden Buzzer pick)
Conversion - dance troupe (Trish's Golden Buzzer pick)
Meave - singer
Mr. Cuddles the Evil Octopus - comedian / ventriloquist
The Cast (Group Golden Buzzer pick)
Cool Giraffes - dance troupe
Curran Dobbs - comedian
Atsushi Ono - magician
GBA - circus act
Magic Ben - magician

That's a pretty good mix of acts, and I think the judges nailed it for the most part. What do you think? Anyone you thought should have been in there that wasn't picked? And of the ones that were, who do you think should win it all? Hit me up on the Twitter (@ReadBobsTweets) or drop your comments below and let me know.

The next few weeks should be a fun and entertaining ride. Looking forward to seeing what happens and glad you'll be with me. See you next week!

Other thoughts:

I'm a big music fan, so I'm glad to see lots of musical acts in the semi-finals. Some people may not think the field is diverse enough in terms of the variety of acts, but I think the mix is appropriate.


Narrowing down the field has to be the most difficult job of judging this type of show. Even looking at this week's acts, how do you compare the contortionists to the comedians? How is one performer's skill "better" than the others when they're doing two completely different things? Apples and oranges, as the kids say.


I'm disappointed that Cydnee, the creepy Exorcist-esque contortionist kid, didn't get through. I would have put her in instead of GBA or Mr. Cuddles, whose act I didn't really get, and I don't think realistically has any chance of winning.


I don't like animal acts, generally. And even if I did, I didn't think Alexandra's dog act was anything special. I'm surprised they actually picked her – seems like a throwaway choice to me.


I'm sorry, but if you didn't like David's first joke of the night ("Instead of eating cereal this morning, I ate a bunch of mushrooms… the breakfast of champignons"), then we can't be friends. That was hilarious. Take it from me... I'm a fun guy (fungi... see what I did there?).


My pick to win it all: I really like Meave – who, you may recall was discovered by Howie while she was busking near the Fallsview Casino where the show is taped, and auditioned with no preparation. If she commits to the competitive process and notches up her performances commensurate with the platform, she could win it all.

Stills from show »
« Prev story
Next story »