Canada's Got Talent: A dance routine that is far from routine earns Trish's Golden Buzzer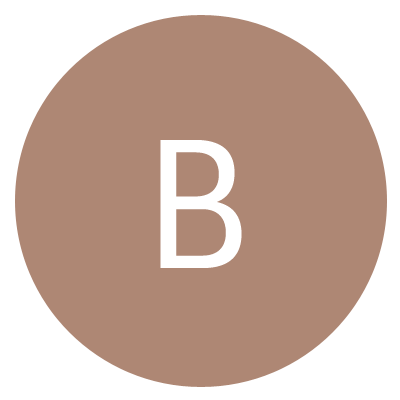 Bob Kapur
March 29, 2023
---
---
TrishStratus.com special guest columnist Bob Kapur recaps Canada's Got Talent airing Tuesdays on Citytv.

Welcome back to our weekly Canada's Got Talent recap on TrishStratus.com. My name is Bob Kapur, and once again I'll be your guide on the journey to find our country's newest entertainment superstar.

During this week's episode, host Lindsay Ell asked a couple of the judges what they were hoping to see from the contestants this season.

Howie Mandel said he wanted to see an act that takes things to a different level, something that can excite with some danger but still bring some joyfulness for the audience. Trish was hoping for something with more emotional impact – she wants to see an act that could make her heart soar, skip, and jump right out of her chest.

Did they both get their wish tonight? Well, let's head to the stage, and find out.


Death-Defying Stunts Montage

It seems as if the first three acts heard Howie's comments, because they were looking to amaze the judges by bringing the heat - literally.

Dean Gunnarson of Onanole, Manitoba was suspended upside-down while in a straight-jacket. To make his escape even more dangerous, the rope holding him in the air above a bed of arrow-headed spears was set ablaze. Xpectaculo, a male-female duo from Scarborough, Ontario also brought the fire, performing some speedy circus-like acrobatics and gymnastics on a flaming platform while brandishing fire torches. Finally, Christian Mascia from Stoney Creek, Ontario used some of his magical powers to levitate his assistant and then passed a flaming hoop around her to rule out the use of any wires or other obvious gimmicks.

After picking up their jaws from the floor, the judges gave all three acts resounding Yesses to put them through to the next round.


Magic Ben



Ben – who said he was originally from the Inuit community of Kangiqsujuaq in Northern Quebec, but was billed from Whitehorse in the Yukon Territory – used magic as an escape from the loneliness of a tough childhood, and was now hoping that it would let him go to different places as a CGT winner. But first he had to impress the judges with his sleight-of-hand skills. His trick saw him move a selected card to the top of the deck no matter where in the deck the judges slipped it in. That was enough to freak out Kardi, but the best was yet to come. For his finale, he put the deck into Lilly's hands, but when she opened them, the deck had magically been replaced with a block of glass that had her image carved into it. That was a stellar, mind-blowing ending, earning Ben a standing ovation and four well-deserved Yesses.


Alexis

If Alexis from Toronto, Ontario had learned to sing instead of bling, she may not have sounded so terrible performing an off-key version of "Cheerleader" by OMI. Seriously, it was like she was choking on the leftover jewels that she didn't use to bedazzle her outfit. She had the glitz but her singing was the... well, let's just say it rhymed with glitz. Her outfit was shiny, but the judges bid her goodbyney.


Evangel Omari Besong



Evangel Omari Besong, a teenager from Edmonton, Alberta, said he was very nervous to perform on the big stage in front of the judges. And, though his voice was very clear and melodious, he only got a few bars into the Shawn Mendes song "Wonder" before he got shaken up, hitting a bad note on the piano, and stopping his performance. Howie gave him a quick pep talk and asked Evangel to restart the audition. This time, Shawn seemed to find his confidence and he was able to hit all the right notes, both on the piano and vocally.

In a sweet moment, Lilly revealed that she had called Mendes to hear the performance, and he gave Evangel some praise on a video call, thrilling the youngster. The judges liked Evangel's voice, but also liked his personality. They gave him four Yesses to put him through to the next round.

My hot take: Look, Evangel seems like a really nice kid. And it was a sweet TV moment to see him overcome his fear and continue the audition. But, ultimately, it's about the performance. And in my view, he didn't deserve to go through. His voice was good in the lower ranges, but he was way too thin in the high notes and didn't have the power needed to make that song soar like it should. To me, the warm-and-fuzzies shouldn't be what puts you through. It should be the talent – and I don't think his are quite at that level.


Meave



They showed a video of Howie heading out to a Niagara Falls street corner where he'd heard Meave busking. Impressed by her singing, Howie invited her to audition. In a neat moment of reality, they showed footage of the production team giving her pointers on how to perform for this kind of environment – things like positioning the mic so as to not block her face, which an amateur would not necessarily know to do.

As she had no time to prepare with a backing track, Meave opted to do an acapella version of "House of the Rising Sun" by the Animals with some really interesting vocal arrangements and runs. More importantly, her voice was raw and soulful, and above all, authentic. The judges were really impressed both by the guts it took for Meave to audition with no notice and by the quality of the audition, and speculated that it could be fate that put her on the stage that night. They weren't going to stand in the way of fate, and put her through with four Yesses.


Captain Finn and the Salty Sea Dogs

This pirate-themed folk band from London, Ontario didn't get too far into the traditional "Old Dun Cow" before the judges sent them to walk the plank. A couple of Xs was all it took – they Arrrr out of the competition.


Kenton & Lise



This married couple from Toronto, Ontario write their own songs about science and natural history in order to try to make those topics more accessible. Their song was bizarre, the performance was absurd, and the singing was atonal – picture if Sheldon and Amy from The Big Bang Theory tried to emulate John Lennon and Yoko Ono, except both of them had the musical stylings of Yoko and neither had the songwriting, singing, or musicianship talents of John.

I expected them to become as extinct as the dinosaurs on their shirts. But all the judges except for Howie enjoyed the quirkiness of the act, and their three Yesses were enough to put them through.


Mr. Cuddles the Evil Octopus



One of the biggest success stories of the American version of CGT is the ventriloquist Terry Fator who won that show's second season. It's hard to say if Mr. Cuddles and his human handler / scientist will be as accessible to fans as Fator. Though I doubt it, as his comedy is a bit esoteric, with the idea that Mr. Cuddles is trying to take over the world. To do so, he uses evil cloning technology to create duplicates of people, like Howie Mandel, whose DNA was scraped from a purloined toothbrush. The payoff to the act was an animatronic mutated Howie puppet that looked like it was modeled after Belial from the movie "Basket Case".

The judges enjoyed the offbeat comedy – and Howie loved his grotesque doppelganger – and they rated him a perfect ten-tacle, putting him through to the next round.


Conversion



This dance troupe from Trois- Rivières, Quebec dedicated their performance to their coach Vince, who choreographed the routine based on his and his wife's nine-year journey to have a child. The routine was perfectly-executed with crisp synchronization throughout. The story was very much a portrayal of an ultrasound and the presentation – with the moves consisting of a lot of rapid and shifting fluidity, monochromatic gray sweaters and pants, and the soundtrack of waves of an ultrasound machine – was both visually and aurally striking. The creative use of a black curtain to end the act actually gave the illusion of a dancer floating inside a woman's belly. The overall effect was really compelling, and for some, highly emotional – a few times, people in the audience, and Trish herself, were shown with tears in their eyes.

While all the judges loved the act – Howie said it was the best one of the night – Trish really thought it was powerful.

She said that she loved the intimacy of the act. And, just like she'd hoped, she saw something that made her heart soar. So much so that she chose them as her Golden Buzzer pick, and sent them directly to the semi-finals.

It looks like Howie and Trish both got what they wanted. Did you? Let me know your thoughts on tonight's acts, and which one of them you think could win it all. See you all in seven!



Stills from show »
« Prev story
Next story »