Canada's Got Talent: Semi-finalists give us the sounds of desert atmospheres, laughter that induces tears, amazing vocals to please our ears, and a magic trick that goes on for years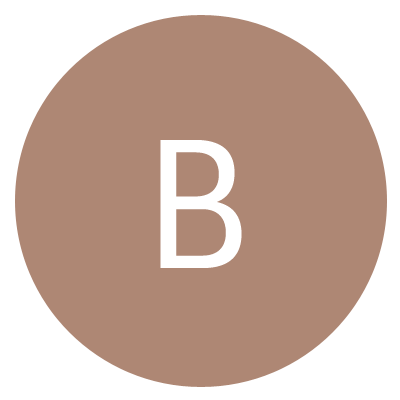 Bob Kapur
May 9, 2023
---
---
TrishStratus.com special guest columnist Bob Kapur recaps Canada's Got Talent airing Tuesdays on Citytv.

Hi, everyone, and welcome back to the weekly coverage of Canada's Got Talent right here on TrishStratus.com. My name is Bob Kapur, and I'll be recapping this week's episode featuring the last batch of semi-finalists, all of whom are looking to make the live finale next week.

This week, nine acts competed, hoping to be one of the two picked by the judges to go into the finals. As for the other seven, they may still get to compete for the prize money and the title of Canada's Next Big Star. All they have to do is impress the home audience enough to be one of the top two vote-getters from them. It's a lot of pressure, so let's head to the stage and see who's up for the challenge.


The Cast



This dance troupe's creative audition – where they added the dimension of makeup and costumes to play elderly people to their routine - impressed the audience so much that they basically demanded that the judges and host Lindsay Ell award The Cast with the Group Golden Buzzer. This time, they changed things up a bit, basically embodying a symphony orchestra, with their bodies physically representing the ebbs and flows of the music. They did a number of group body waves to embody the sweeping melodies, with lifts and jumps that synced perfectly with the musical crescendos. As the tempo of the music change, do did the speed of their movements. It was a remarkable and innovative performance that had the judges and the crowd on their feet when the song came to an end.

Howie and Trish said the routine confirmed that they were indeed deserving of the Golden Buzzer. Lilly said that the change in presentation and choreography from their audition made it feel completely fresh and new, but once again compelling and exciting. Kardinal said that they had a great chance of winning the entire competition.


Raymond Salgado



Raymond, you may recall, had previously been rejected on America's Got Talent, as Howie and the judges on that show felt he wasn't ready at that time. Now, though, he has found himself, and is more comfortable with himself, his physicality, his sexual orientation, and that comfort has allowed him to become the best version of himself he can be, including in his singing.

That attitude came out in both his flashy wardrobe, his song choice – Nina Simone's "Feeling Good", and his vocals – from his smooth acapella opening to his falsetto high notes, all the way to the climactic ending where he was hitting some Xtina-esque runs.

Lilly loved Raymond's authenticity, and Trish said that she could see Raymond in the finals. Kardinal agreed, saying he liked the song from the first note through to the last. Howie, however, felt that the performance was a bit too cruise-ship schmaltzy, which raised Lilly's ire and she jumped to Raymond's defense. Based on that, it would seem that Raymond won't be one of the judges' picks tonight, assuming those choices have to be unanimous, so Raymond's future might rest in Canada's hands.

My take: I have to side with Howie on this one. I thought Raymond's vocals were very good, but something about the performance felt a bit too cheesy. Maybe it was his sparkly sports coat? I could see Raymond performing in one of those off-strip Vegas revues or something like that. But definitely not as a headlining act.


GBA



The circus stunts that CBA can do had the judges calling them real-life superheroes. So it's fitting that their introductory video package focused on their origin stories. Basically, the foursome left Africa to pursue their artistic dreams, despite family pressures to stay there and take on more traditional jobs. They taught themselves how to do the stunts and acrobatics, and should they win CGT, they're hoping to open up their own version of the Xavier Institute back in Africa, so other kids can learn the same types of skills in a safe and supportive environment.

For their semi-final performance, they wanted to show off more of their cultural background, which came in the form of tribal drumming and dancing before they started with their acrobatics and stunts. One incredible move saw them doing a strength pyramid, where one of them supported the other three – one standing on his shoulders, and lifting the two others by their waists, as the man on top held them up by their wrists. I can't even begin to guess how much strength and balance is needed for them to do that. They did some more tumbling, flips, and catches, and added some breakdancing into the mix as well. For their finale, they did an incredible balancing act, forming a human pillar with a scary catch-and-release that if mistimed would have broken some necks and backs.

Kardinal didn't feel that this performance elevated enough from the audition and felt that they didn't execute every move flawlessly, which earned some boos from the crowd. Howie agreed, saying that the audition performance was actually better than this time. Trish appreciated the athleticism of the routine, and Lilly liked that GBA showed off some of their culture in the performance, but neither of them really could argue the critical points made by Howie and Kardi.


Katherine Lynn-Rose



During the audition, Katherine's original song made Howie temporarily put aside his dislike for musical theatre. But Katherine failed to impress Kardinal, who voted No to putting her into the next round, so she really wanted to prove him wrong this time around. Her song this time was called "Price of Perfection" and it was once again autobiographical, this time about having to prove herself to her parents who often compare her to her older brother David who has more traditional pursuits in the eyes of their Chinese parents.

Katherine's performance was straight off a Broadway stage, with props and background singers (some of whom appeared on video screens on the back wall of the stage, and some of whom appeared on stage in costumes). Seriously, this was as if you were watching a trailer for the musical about Katherine's life – or, really, the life of any immigrant kid whose parents have more traditional expectations of them.

Howie reiterated that he's not a fan of musical theatre, but was really proud of Katherine for coming up with the entire production – from the stage setting, to the visual presentation, to the songwriting and of course the performing – and he said this was Broadway-worthy. Trish loved everything about the performance, calling Katherine a one-woman show. Kardinal said he was now convinced about Katherine's talent and acknowledged that he could have been wrong in his initial assessment. Lilly predicted that she will be buying a ticket to see Katherine perform this number in her future Broadway show (and if I were a betting man, I would put money down on Lilly being an Executive Producer of that show when it inevitably happens).


Meave



You may recall that Meave was discovered by Howie Mandel during the auditions when he heard her busking on the street outside of the Fallsview Casino. He invited her to audition, and despite no preparation and no backing music, Meave blew the judges away. During her introduction video package, Meave compared her journey to that of Jewel's, having taken many chances and making many sacrifices to pursue her dreams of being a singer.

Indeed, putting her hair down and with some CGT make-up and glam, Meave did have a very Jewel-like look for her semi-final performance. But instead of going the folksy singer-songwriter route, she instead did a rocking version of Alanis Morissette's "You Oughta Know" complete with a full rock band.

Howie called Meave a star, saying that she looked at home on a big stage. Kardinal and Trish agreed, both saying that they are looking forward to see where Meave's talents will take her. Lilly said that Meave was born to be on the stage.

My take: Like I said before, Meave is my pick to win the entire competition. I like the entire story of her CGT experience, but ultimately the story shouldn't be what gets you through. And, in Meave's case, it isn't. She can deliver the goods. Her performance tonight was great. She looks, sounds, and carries herself as a star. Put me down for tickets to any of her shows, any album or CD she releases. Heck, put me down as President of her Fan Club. I'll even start her first Fan Club hashtag - #BelieveInMeave


Magic Ben



Magic Ben bills himself as the Magician of the North, as he has an Inuit background. He uses his magic to make connections with other people, and is hoping to bridge Northern Canada with Southern Canada through CGT. Of course, bringing people together might be hard if he spooks them into running away, like Kardinal did during Ben's audition, freaked out by Ben's magical powers.

This time, Ben gave Kardinal incentive to stay at his deck, giving him the first Ace in a deck of cards, and then following that up by giving the other judges a different Ace. Except for Trish, who he gave a Queen of Hearts, instead of the Ace of Hearts. He then showed the rest of the deck which had all the other cards in there, flipped the deck over, and all of the cards had magically transformed into the Queen of Hearts. He took a few of those and had Trish put them into her hands. And at the snap of Ben's fingers, the cards were converted into a single glass version of the Queen of Hearts – while locked in Trish's own hands!

Ben was going into his next trick, which saw the judges and every audience member holding up a deck of cards. But before he could get started, Ben got a rare X from Howie, who said that the act was taking too long. Wow, a rare X in the semi-finals – that's pretty harsh. Ben was a bit taken aback, but he continued with the trick.

For the trick, Ben had everybody cut the deck, flip the top half over, and complete the cut. After doing this a couple of times, he had everyone take the top card and press the face of it against their chest. After a few seconds, he asked everyone to reveal their card – and in all cases, it was the Ace of Hearts.

Howie thought the trick was a bit too long and convoluted and didn't think Ben's presentation was semi-finals worthy. Lilly agreed, saying the payoff to the trick took too long. Kardinal thought the trick was great, and felt the audience really liked it, but agreed with Howie and Lilly. Trish, though, bucked the trend and lived up to her Queen of Hearts card, saying she loved everything about the performance. Unfortunately, I don't think that will be enough for Ben to conjure a trip to the finals, unless he can magically produce enough votes from the home audience.


Curran Dobbs



Curran impressed the judges during his audition with his stand-up routine that touched a lot on him being on the autism spectrum. He noted that autism is now better-understood by people, moreso than when he was first diagnosed in the mid-90s. But he noted that it's not his primary objective to perform as some way to give representation for people on the spectrum. He wants to go out there and perform because he likes it, and because he's good at it.

And he was. The jokes he told this time were still autism-centric, but each of them was funny and they all landed. Curran added something to the routine this time, picking up a guitar and playing a couple of comedy songs, the latter of which was about everyone's inevitable death and was simultaneously hilarious and so awkwardly morbid. Howie loved Curran's humour – he was laughing throughout – and said that he would love to see Curran in the finale. Trish and Lilly loved all of Curran's material, and Kardinal echoed their praises.


Anica



Anica was Lindsay Ell's Golden Buzzer pick, and after her performance, Lindsay gave her some advice for the semi-finals: to choose a song that Anica feels is right – not for the audience, but for herself. Lindsay said that Anica should sing a song that helps express her feelings and her life story. Taking that to heart, Anica chose the Meatloaf Song "I Would Do Anything For Love" which she said is normally a romantic song, but in this case is about Anica's love of herself, her family, and of live.

Backed by a full band, Anica did a husky rocking version of the anthemic song. While she was certainly energetic and bombastic during the performance, at times it came across as a bit of drunken aunt karaoke.

Kardinal thought Anica did a great job and really enjoyed it, saying he smiled from beginning to end. Lilly said that she also liked Anica's rock star energy on stage. Trish loved Anica's powerful voice. Howie agreed, but said that Anica should do more with her voice than she did tonight – that she should do songs that let her explode on stage. Lilly slightly backtracked on her earlier praise, saying that she agreed that Anica could be more of a rock star than she showed in the performance. Howie compared Anica to a sports car that is being driven at three-quarter its top speed, and Anica said if she gets to the finals, she'll red-line it.


Genviève Côté



Genviève was Howie's Golden Buzzer pick, as he felt her noise impressions were some of the most unique things he'd ever seen – or, more accurately, heard. In her introduction video package, Genviève talked about how she'd lost her voice as a young child after her mother killed herself. In her 30s, she posted a parody video that received exactly one Like. That person invited her to perform in a show, and that helped her pursue her passions to be a performer.

In this performance, she painted another aural landscape, this time performing the sounds of a desert, with all the related wildlife and environmental elements. From a rattlesnake, to wild birds, to the wind howling, to a train chugging in the distance, to even some cowboys making camp for the night. She even did her own musical soundtrack as if it were a western movie. Seriously, if you closed your eyes, you'd have thought you were listening to an old western movie, or sleeping under the stars somewhere in the Mojave Desert.

Howie was simply blown away by everything Genviève did. Trish said that closed her eyes and felt she was in the middle of a cinematic experience. Howie said that Genviève has an ability that can take people to a different world – and not only can she take herself to a better place in life, but she has the ability to take others there, too. He finished by saying he wants her to win it all.


Judges' Finalists Selections:

The judges announced the two acts that they were going to put through to the finale. They are:

Two other finalists will be determined by a vote from the public (CityTV.com/Vote) and the results will be announced on City-TV on Thursday morning. If you aren't able to see the announcements made live, no worries, I've got you covered. Check back on my Twitter page at @ReadBobsTweets and I'll post who Canada selected.

UPDATE: Canada has voted in...

See you all next week for Semi-Final night two!

As always, let me know what you thought about this week's semi-finals and your thoughts as to whether the judges got it right – or, if not, who you thought deserved to compete next week.

Get your formal wear ready for next week's big finale – see you then!

Other notes:

As was noted, Meave's story parallels Jewel's to some degree. I was lucky enough to be at Jewel's show at Torontos' C'est What in 1995, just a few weeks after the release of her first album. I've seen her a couple of dozen times since. The last time, I was doing the pre-show meet and greet, and accidentally elbowed a little kid in the face, and Jewel joked that I was the first rude Canadian she'd ever met.


The night before the COVID pandemic shut down Broadway, I caught the last performance of the musical "Jagged Little Pill" the Alanis jukebox musical. The title track was performed by a singer-actress named Lauren Patten, who won a Tony Award for the role. Her version of that song is the best performance I've ever seen on Broadway.


With Atushi Ono in the finals already, even if Ben gets there, I don't think he's going to have much of a chance. Atushi's tricks are more mind-blowing and his delivery comes across as higher level than Ben's.


For those of you who are old enough, you might remember Michael Winslow, most famously known as the mouth sound guy from the Police Academy films. Genviève's act is very reminiscent of his skills, but it's like she's doing it in the style of a classical opera while his is more rock and roll.


The judges noted that in selecting the two acts they wanted to go into the finals, they selected acts that they felt had elevated their act from the auditions. That was certainly the case with the two acts they selected. Both of them upped their game.


With Conversion having been selected by the judges last week, and the Cool Giraffes having been voted in by Canada, there were already two dance acts going into the finals. I think that the judges missed an opportunity to mix things up by putting in a third one in The Cast. The armchair producer in me would have liked to see the judges go with a bit more diversity of act styles, maybe by putting in a singer. Right now, the Turnbull Brothers are the only singing act in the finals – and, frankly, I don't think they should be in there compared to most of the singers who performed this week.


My three votes this week are going to Meave (2) and Curran Dobbs (1).

Stills from show »
« Prev story
Next story »