Trish's top 10 matches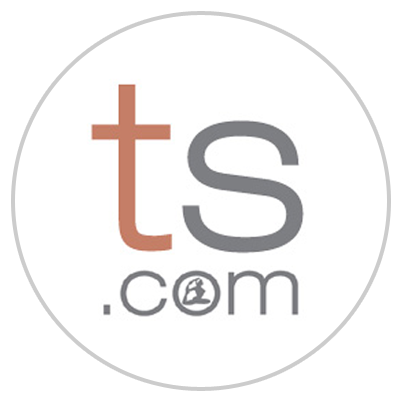 TrishStratus.com
March 27, 2013
---
---
Join TrishStratus.com every Wednesday as we look back at moments in Trish's career leading up to her induction into the WWE Hall of Fame on April 6.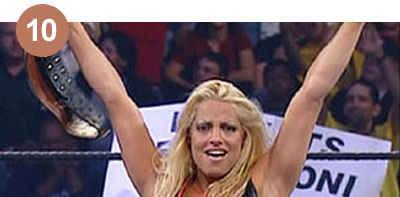 10. Survivor Series: Six pack challenge with Trish Stratus, Lita, Molly Holly, Ivory, Jacqueline and Jazz
Trish: This match is what started it all! WWE brought back the women's division and I became the WWE Women's Champion for the first time!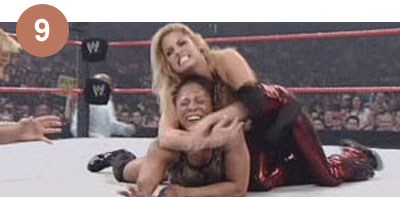 9. Insurrextion: Trish Stratus vs. Jazz
Trish: LOVED working with Jazz, hands down, she was one of my favorite opponents to work with. With the contrast of what we presented in the ring, her brute strength and amazing presence, she was the perfect heel for the underdog Trish Stratus. I learned so much from Carlene as she was the one I worked with initially when I was just getting rolling as a wrestler and a new champion. I couldn't have handpicked a better opponent to develop with. We worked together for years on the live events – to me, we presented the classic babyface/heel dynamic.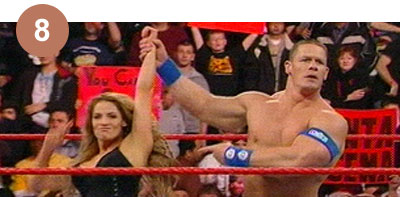 8. Raw: John Cena/Trish Stratus vs. Santino Marella/Beth Phoenix
Trish: This was a nice surprise match that took place when I returned to the WWE for the first time to wrestle since my retirement. And, coincidentally, it was back at the Air Canada Centre! Plus, I got the chance to face-off against Beth Phoenix, someone I'd been wanting to fight since watching her amazing rise in the Divas division.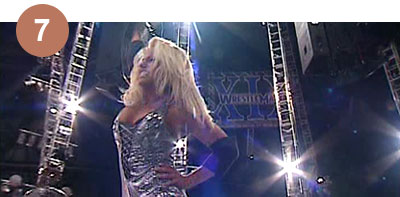 7. WrestleMania XIX: Trish Stratus vs. Jazz vs. Victoria (w/ Steven Richards)
Trish: Everyone knows I'm a fan of character-driven matches and this one was exactly that! The audience was given three strong characters (four if you count the awesome Steven Richards!), each one with a vested interest in the match and each other. For me personally, to have won the title for the fourth time and tying the record with the Fabulous Moolah, told me that my desire to one day be considered one of the best women's champions could be achievable.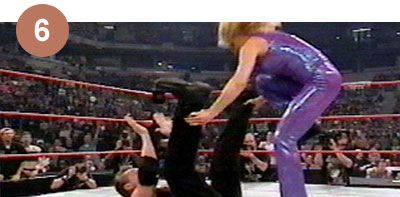 6. Raw: The Rock/Trish Stratus vs. Vince McMahon/Kurt Angle
Trish: First of all, to be in the ring with these Superstars was awesome, especially as an up and coming performer! This was part of the beginning of the evolution of the 'Trish Stratus' character. I was starting to show people I could stand on my own two feet and wouldn't let anyone stand in my way. Vince McMahon was feeling that the most – especially in this match. Let's just say I recall being quite ballsy.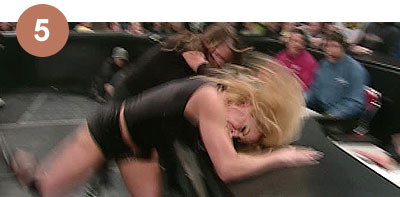 5. No Way Out: Trish Stratus vs. Stephanie McMahon
Trish: What made this match was the crazy built up tension between Stephanie and I. Here's an example of such a strong storyline with so much depth of character from both of us, the match itself was second to the the story. We were both rather 'green' at this point, but that didn't matter 'cause this was a flat-out brawl! I remember we worked our butts off for this match, as we knew we were carrying such an important storyline. For two young women to deal with the pressure of being featured so prominently, we very much relied on the trust and the support we gave each other – we really formed a special bond. As real as those slaps were, so was our friendship.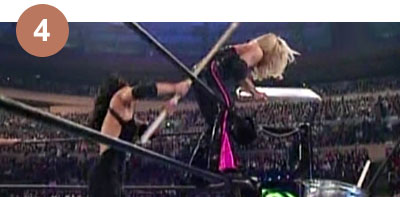 4. Survivor Series: Trish Stratus vs. Victoria
Trish: This match epitomized our fight to redefine the way women's wrestling was perceived. Victoria and I worked so hard to showcase a side of the ladies that hadn't been seen before. We had an incredible build up going into the match thanks to our real-life friendship from the past via the fitness modeling world, which we used as the foundation of our feud. We had such intense matches, it was just a matter of time before we ended up in chair shot, hardcore, street fight territory!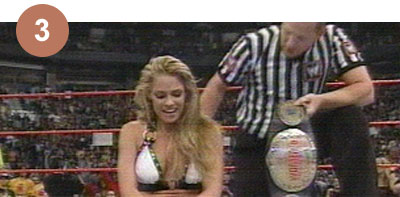 3. Unforgiven: Trish Stratus vs. Lita
Trish: It was a bittersweet moment for me as it was my retirement match and I was saying good-bye. But, to go out in Toronto, in front of my hometown crowd, friends and family, against my biggest rival and to go out as a seven-time champion was truly a storybook ending, one that I will never forget.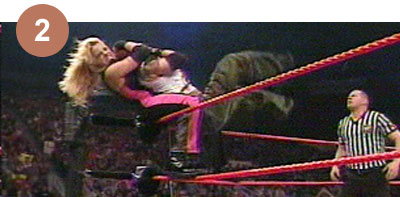 2. Raw: Trish Stratus vs. Lita
Trish: It's not everyday a Superstar gets told they will be the main event, let alone as a woman. To have shared that very special place on the card with Lita, longtime nemesis and real-life friend was truly an honor.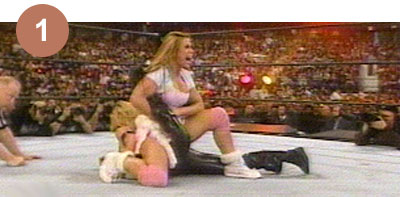 1. WrestleMania 22: Trish Stratus vs. Mickie James
Trish: This match is my number one pick because it embodied everything the 'golden era' of women's wrestling was. Mickie and I went into this match with 6 months of history that had twists and turns and took the audience on a ride the whole way. We carefully crafted every step of our story and what resulted was what you saw in that ring in Chicago. The fans were invested in the characters and the story, and were vocally with us for every move we made. And that, is what we, as WWE Superstars, work so very hard to achieve.



RELATED STORIES
• Trish's 5 favorite cities to perform in
• Trish's 10 favorite outfits
• Trish's top 5 managed Superstars
• A look at the champion filled Hall of Fame class of 2013
Want more?
« Prev story
Next story »