A look at the champion filled Hall of Fame class of 2013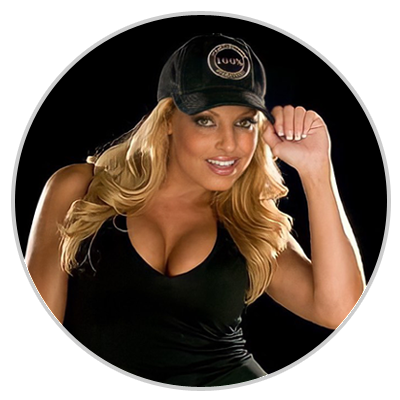 Brian Lusczki
March 1, 2013
---
---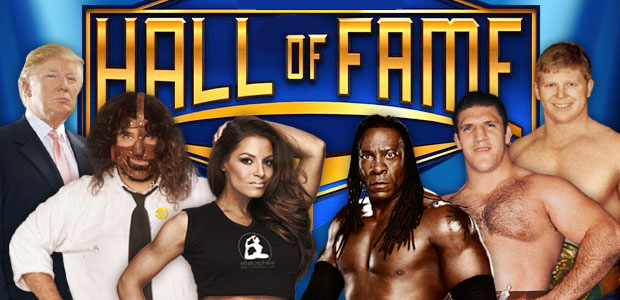 This year's WWE Hall of Fame class may very well end up in the history books as the most prestigious class ever. With each of the Superstar inductees being multiple time champions and the latest inductee announcement of the billionaire business magnate it is only fitting that this class is inducted at Madison Square Garden, the world's most famous arena. Not to mention the fact that each inductee has a special connection to New York with it being the hometown of Foley and Trump. Backlund became champion for the first time at the legendary MSG, and along with Sammartino both men in different eras continuously sold out that arena. Stratus will be returning to Madison Garden Garden for the first time in almost 7 years, as that was where she wrestled her last Raw match before retiring almost a week later.

Meet the inductees: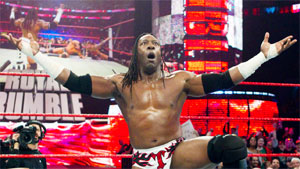 Booker T
Booker T is known for his athleticism, catchphases and brings a plethora of titles to this class. His career highlights include 5-time WCW Champion, 11-time WCW Tag Team Champion and King of the Ring. Plus, the creator of the 'spinaroonie'.
Trish: What an awesome addition, and a welcome addition to the class of 2013! A well-deserved honor for my fellow Tough Enough trainer, I can definietly dig that... sucka!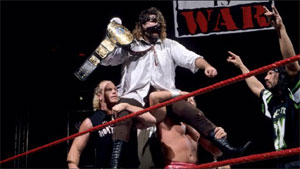 Mick Foley
Mick Foley will forever be hardcore. He's known for wrestling under 3 different personas (Dude Love, Cactus Jack and Mankind). His career highlights include 3-time WWE Champion, 1-time Hardcore Champion and a 8-time WWE Tag Team Champion.
Trish: No other Superstar has given more blood, sweat and tears to this industry and for his fans than Mick Foley has.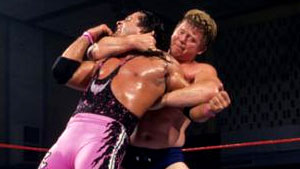 Bob Backlund
Bob Backlund is best known for holding the 2nd longest title reign in history behind fellow inductee Bruno Sammartino.
Trish: To hold the title as long as Backlund did is an impressive feat with so many great contenders of his day.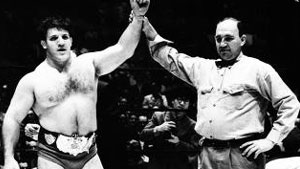 Photo: Pro Wrestling Illustrated
Bruno Sammartino
Bruno Sammartino is arguably the best ever in the industry. He is best known for being the longest-running champion of the World Wide Wrestling Federation (WWWF).
WWE.com quoted Trish recently on Bruno's induction: "A long time coming, without the presence of Sammartino in the Hall of Fame is like the Hockey Hall of Fame with no Wayne Gretzky."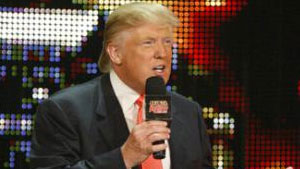 Donald Trump
Donald Trump has been a longtime supporter of the WWE product, hosting back-to-back WrestleMania events (IV & V) at his Trump Plaza. At WrestleMania 23, Trump actually got involved in the action as part of a match dubbed "Battle of the Billionaires".
Trish: It's great to see someone of his stature who appreciates our product and just 'gets it'. I was thrilled to learn we will be inducted into the same class.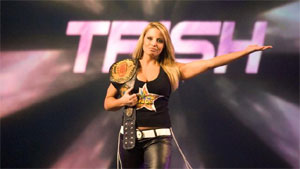 Trish Stratus

Trish Stratus is recognized as the most decorated diva of all-time. Her career highlights include retiring as a record-setting 7-time WWE Women's Champion, 1-time Hardcore Champion and Diva of the Decade. Stratus is the youngest and one of only six women who have been inducted in the WWE Hall of Fame.

Trish: I'm just so honored to be taking my place alongside WWE's greatest, as a wrestling fan – I'm kind of blown away! It's simply amazing.



Who else might be taking their place among sports entertainment's greatest this April? We anxiously await the news!

RELATED STORIES
• WWE.com: Divas celebrate Trish Stratus' WWE Hall of Fame induction announcement
• Trish brings Stratusfaction to WWE Hall of Fame
• Exclusive first comments from Hall of Fame inductee Trish Stratus and her supporters
• Trish Stratus announced as WWE Hall of Fame 2013 inductee

« Prev story
Next story »