Trish's top 10 moments in Canada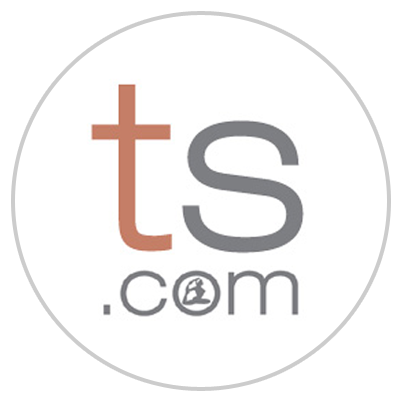 TrishStratus.com
June 28, 2017
---
---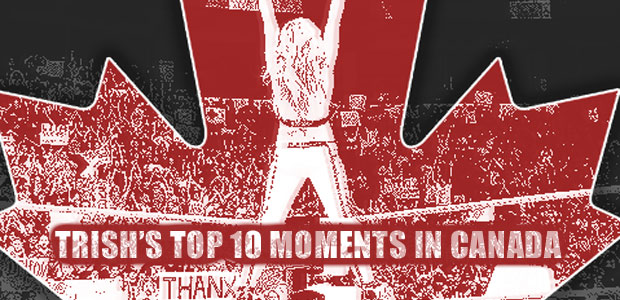 What better way to celebrate Canada's 150th birthday than with some Stratusfaction!

Throughout the years WWE has made many stops north of the border whether it be for TV tapings or live events. Trish has always said she had more than a hometown of Toronto, that with most Canadian Superstars, they are treated to a hometown reception in any city in Canada. She felt like she had a hometown that spanned the country.

TrishStratus.com combed through those shows and picked 10 of the best moments when Trish left her homeland stratusfied!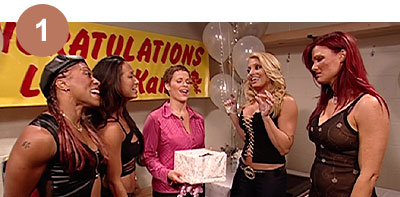 1. Trish and co. throw Lita a bridal shower (London, ON)
Trish: This was a fun vignette! It was fun to do something with the other heels on the show, plus my feud with Victoria made a cameo, when she decided to slap the taste out of my mouth!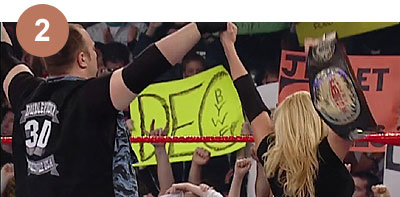 2. Twice as nice: Trish wins 2nd Championship (Toronto, ON)
Trish: It's always a special win when it can be in front of hometown fans.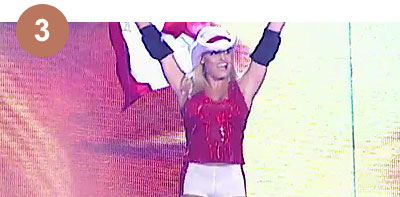 3. WrestleMania homecoming (Toronto, ON)
Trish: To have my first WrestleMania Women's title match in Toronto and in front of 68,000 of my hometown fans was a dream come true.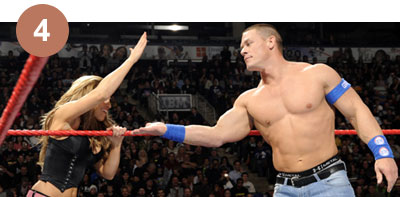 4. Cena's mystery partner (Toronto, ON)
Trish: After 2 years away from the ring – to come back and give the fans an unexpected surprise by teaming up with John Cena And to face off with a dream opponent like Beth Phoenix was worth coming out of retirement for!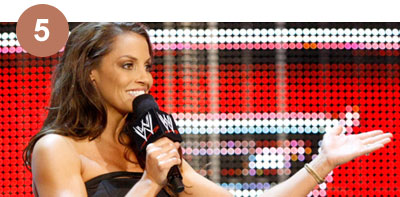 5. Guest hostess (Toronto, ON)
Trish: I was excited to be asked to Guest Host... more excited to be facing off with Beth Phoenix again – my apparent post retirement nemesis. And also to have some interaction with my long time rival Chris Jericho. Little known fact: I had pitched Beth pull out 2 partners that would have really got my head spinning – Y2J and Christian! Unfortunately the Christian part didn't work out – or should I say fortunately!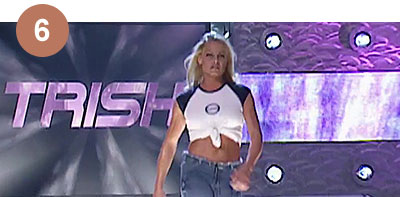 6. I'm back! Trish attacks Jazz (Toronto, ON)
Trish: This was a fun surprise because fans were buzzing with anticipation knowing it was my hometown and I may possibly make an appearance.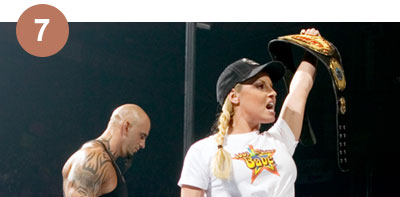 7. TKO'd: Trish def Nidia in 3 seconds (Winnipeg, MB)
Trish: This was a good example of a heel scene. I utilized my muscle aka Tomko, I got to talk smack and get a win in retrospect, rather unfairly! And, all this while working with an injured shoulder.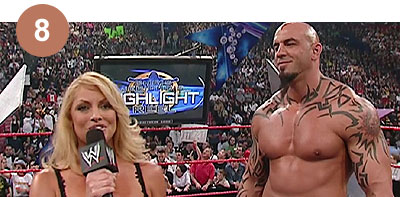 8. Trish takes over the 'Highlight Reel' (Montreal, QB)
Trish: This was one of the first times I was facing Jericho without Christian by my side – of course, I had my trusty problem solver Tomko with me but I had a chance to really flex my #heelTrish muscles with this promo!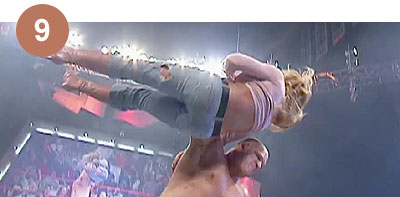 9. Chokeslammed to hell (Toronto, ON)
Trish: I remember Vince proposed this to me and thought I wouldn't be ok with getting chokeslammed in my hometown. Well, as a heel I loved it! Plus, the promo I had to put together to shift the crowd should they decide to cheer me as it was my hometown was fun to create!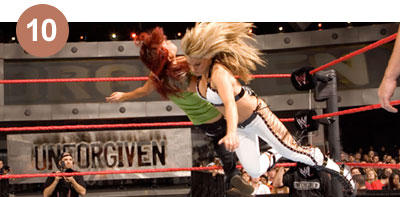 10. Leaving on a high note (Toronto, ON)
Trish: I couldn't think of a more perfect place to have my storybook ending take place, in front of my home crowd and family & friends.



RELATED STORIES
• Trish to be featured in Canadian-themed WWE DVD
• Trish's top 5 UK moments
• Trish's 5 favorite cities to perform in
« Prev story
Next story »