8 ways WrestleMania celebrated Stratusfaction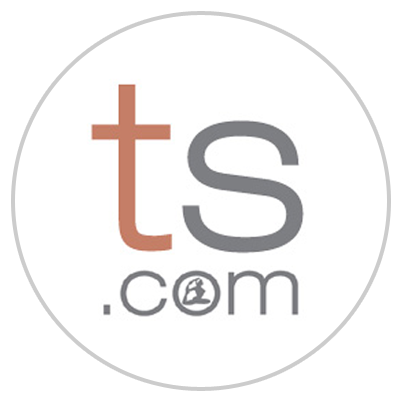 TrishStratus.com
March 31, 2017
---
---
WWE's biggest event of the year is here and we're looking back at all the Stratusfaction that WrestleMania provided outside of the ring.



1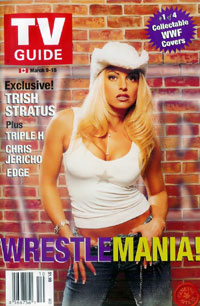 1. TV Guide
Trish appeared on the cover of TV Guide.
2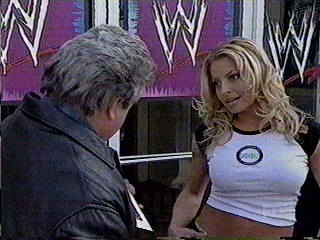 2. MADtv
Trish made her second appearance on MADtv that aired the night prior to WrestleMania XX.
3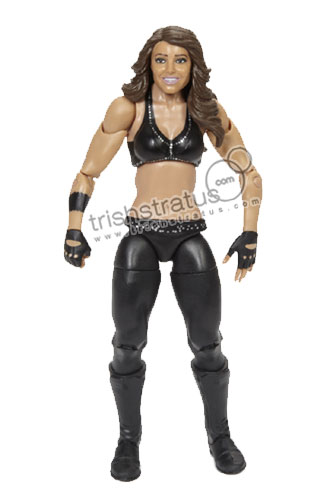 3. Target exclusive
Trish's iconic 'Brunette Mafia' ring gear from WrestleMania XXVII was made into an action figure as part Mattel's Elite HOF series.
4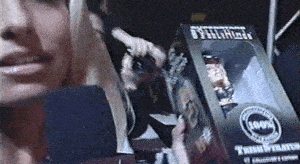 4. BobbleTrish
A collector's edition bobblehead was released.
5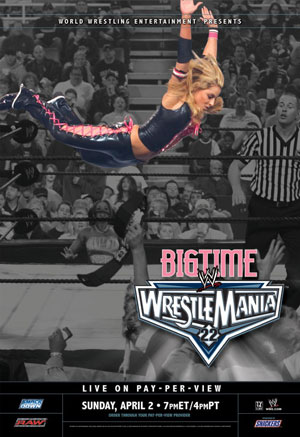 5. Big Time
Peter Gabriel's "Big Time" was the official theme song and tagline for WrestleMania 22. Trish was featured on banners & posters around the city of Chicago.
6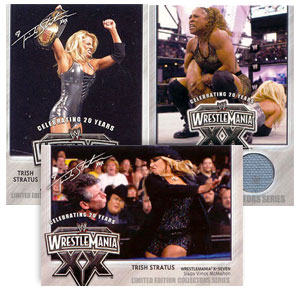 6. Collector cards
Fleer featured Trish in a limited edition WrestleMania XX card set that could only be obtained by sending in your cable bill.
7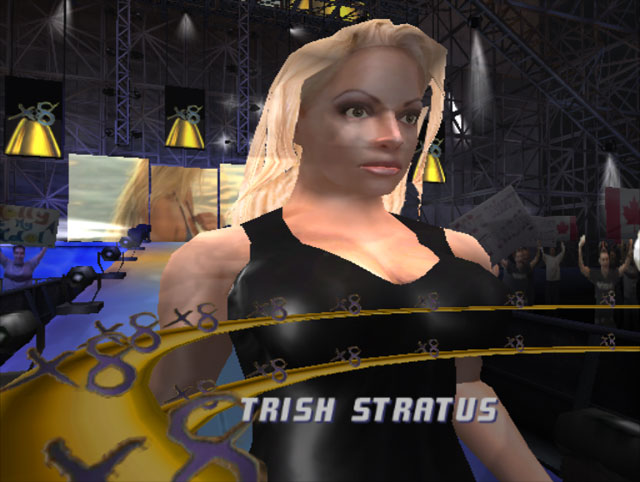 7. Virtual Stratusfaction
Trish appeared in multiple WrestleMania-titled video games.
8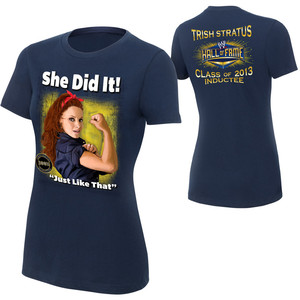 8. Hall of Famer

A commemorative t-shirt was released to coincide with Trish's HOF induction.



RELATED STORIES
• The history of Stratusfaction at WrestleMania
« Prev story
Next story »