3/7 RAW Results: Double Trouble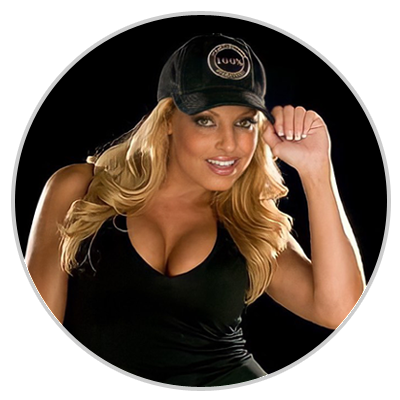 Brian Lusczki
March 7, 2005
---
---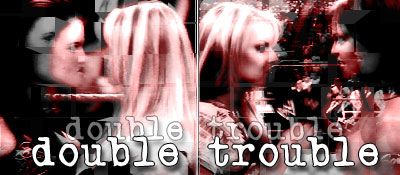 Trish may have been feeling pretty good about what she did to Christy Hemme last week on Raw, but all it took was one glimpse of Tajiri and William Regal admiring Christy's edition of Playboy to get the Women's Champion all riled up. Trish snatched the magazine away from the World Tag Team Champions before angrily flipping through the pages. However, Trish's evening was about to get much more complex as Christy enlisted the assistance of an old nemesis of Trish in delivering a challenge... and a message.

Christy took to the mic with a look of purpose etched on her face, quickly calling Trish out to the ring for a talk. Trish obliged the call but the sultry blonde vixen from Toronto reminded Christy just how much the time of the Women's Champion was worth so she implored Christy to hurry things up. However, as Christy started to speak, Trish cut her off and said that she knew why Christy wanted her there, remembering that Christy's edition of Playboy hit newsstands this Friday.

Trish took the opportunity to slip in another jab and the spunky redhead, though, telling the fans that if they asked nice enough, Christy would gladly autograph their Playboy with the word that Trish had spraypainted on Christy's back just last week. Trish was a little concerned that Christy might not recall how to spell the less-than-flattering term, though, so she thoughtfully offered to help Christy out by knocking her out again and spraypainting it on Christy's forehead!

Christy wasn't feeling quite as jovial as Trish, to say the least.

Christy peered into Trish's eyes and told the former 3-time Internet Babe of the Year that Christy wanted to challenge for the WWE Women's Title at WrestleMania and although Trish got a hearty laugh out of the proposition at first, as soon as she realized how serious Christy was, Trish's mood changed in a hurry. Trish told Christy point-blank that if this was what she really wanted, Christy was not getting into a Lingerie Pillow fight, she wouldn't be shooting t-shirts to the fans -- she would be stepping into the ring with the six-time WWE Women's Champion and she would be putting her career at risk.

Christy glared at Trish as she confirmed that was indeed what she wanted to do and with that, Trish accepted Christy's challenge and the match was on. One thing was still bothering Trish, though, and that was what exactly was making Christy think that she could hang with Trish in the ring. Christy explained that she had been getting a little bit of help in the way of training and although Trish was chuckling as she suggested that Hugh Hefner's help might not be enough, she was NOT chuckling when she found out just who's help Christy was seeking.

Hello Lita.

The woman who defeated Trish for the Women's Title back in December, Lita herself, walked out to the ring and Trish looked mortified as Lita climbed into the ring, legbrace and all, and stared Trish down. As Trish looked at Lita, completely perplexed, Christy grabbed Trish from behind and with Lita looking on, smiling from ear-to-ear, Christy sent Trish crashing to the canvas courtesy of the Reverse of Fate! Lita then raised Christy's arm in triumph and as the pair headed back up the ramp side-by-side, Trish struggled to get back to her feet, seething over the stunning series of events that had just unfolded!



Stills from show »
« Prev story
Next story »