New trading card set featuring Trish available now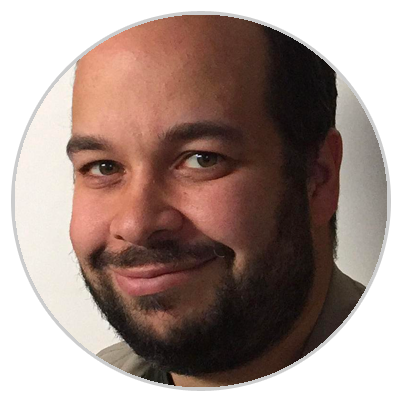 Jon Waldman
December 18, 2012
---
---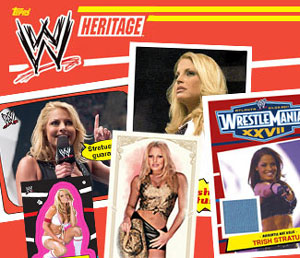 A couple months ago, TrishStratus.com released the first teaser photo of Trish Stratus' latest trading cards. Now, we're happy to show you the full gallery.

The cards are part of the new Topps WWE Heritage series, which is now on store shelves. Featuring the best current Superstars and Divas and the best names from the past, Heritage includes Trish on a variety of trading cards, including the main set, a collectible sticker, a "mini" Allen and Ginter card and the WrestleMania Mat Relic card we showed earlier.

The majority of designs for Heritage come from the 1985 Topps World Wrestling Federation series.

Trish, herself a collector for a number of years, is thrilled to be featured so prominently in the series which is available in both hobby and retail outlets.

"I think Topps did an incredible job on their latest cards," she says. "The designs really take me back to being a kid on the Danforth in Toronto and picking up the cards and stickers. It'll be so cool to have a new generation of collectors sharing that same feeling of 'Stratusfaction' when they see their heroes inside packages."

To learn more about Topps WWE Heritage, click here.



View gallery »

Catch TrishStratus.com contributor Jon Waldman on Cardboard Connection Radio at 10:40pm. Jon will be talking all about Topps WWE Heritage with Doug and Rob. Listen exclusively at www.blogtalkradio.com.

RELATED STORIES
• Exclusive: Trish Stratus goes to the mat with Topps WWE Heritage
• Card collectors get ready to add Trish to your collection
• Trish takes her place amongst Canada's greatest
« Prev story
Next story »