2/2 RAW Results: Hell, Fire & Brimestones For Trish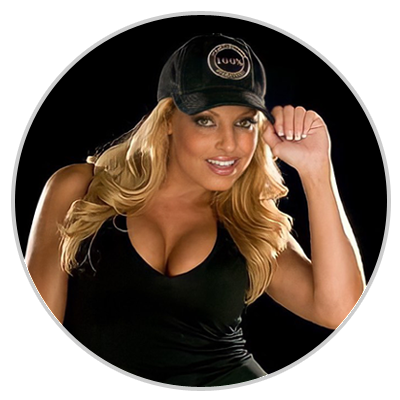 Brian Lusczki
February 3, 2004
---
---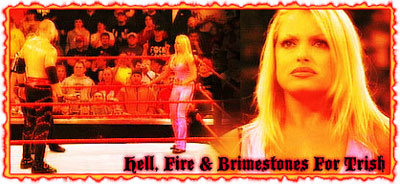 Last week, Chris Jericho had to use his Survivor Series favor to get Trish out of match with Kane, but tonight was a different story. As Trish came to the ring expecting a shot at the women's title, Eric Bischoff appeared on the Titantron to inform Trish she wouldn't be getting a title shot. Instead she would going 1-on-1 with Kane!

It seemed nothin would stop Kane as he made his way to the ring. As terrified as Trish was, she was cornered with no place to go. When Kane got his hands on Trish, he lifted her in the air but Chris Jericho would make the save.

Even though Trish left safely - Jericho didn't. He suffered a knee injury due to Kane which later costed him & Christian the chance to regain the tag titles.

Earlier, Christian blamed Trish for all the recent damage. Might this be true? Will Jericho choose his friendship with Christian over Trish OR will his feelings for Trish take over his friendship with Christian?



Stills from match »
« Prev story
Next story »