4/12 RAW Results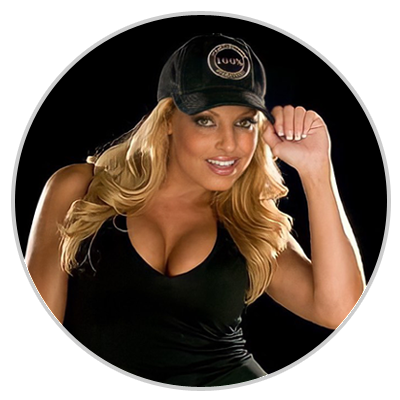 Brian Lusczki
April 12, 2004
---
---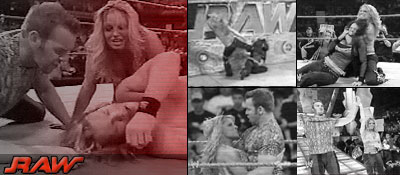 With Backlash this Sunday, things really got intense on RAW. It started off with Trish backstage getting touched up by the make-up lady until they were interrupted by Eugene who only knew Trish as a slut.

Later, Jericho came out for the 'Highlight Reel' and continued his insults towards Trish. He went as far as showing her barking like a dog for Vince from March of 2001. From there, Jericho called out Lita, who was his guest...

As Lita made her way to the ring, she was attacked by Trish, which resulted in Eric Bischoff signing a match between them 2.

The closing moments of the match came when Lita was outside the ring with Christian attacking her causing a DQ.

Back in the ring, Trish found herself alone with Jericho. He went for the 'Walls of Jericho' but Christian was there to make the save. Jericho then received 2 Unprettiers from Christian as Trish watched on. She even got herself a piece of Jericho delivering 2 slaps in the face followed by her Chick-Kick. They both stood over Jericho yelling out words before leaving proud of their actions.



Stills from show »
« Prev story
Next story »