7/5 RAW Results: K.O. For Trish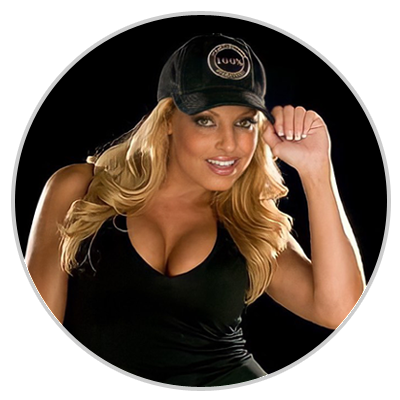 Brian Lusczki
July 5, 2004
---
---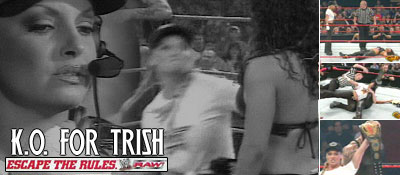 Trish (cast on right hand) along Tyson Tomko joined JR & The King for commentary as they watched on who would be getting a shot at Trish's championship at a "later date" between Nidia, Victoria & Molly Holly in a triple-threat match.

We would find out Nidia would be the lucky one. Trish then came to the ring to congratulate Nidia. Trish told Nidia in the near future they would be facing each other. However, Nidia didn't realize that time would be now as Trish nailed her in the head with her cast knocking her out cold. Trish forced the ref to ring the bell and covered Nidia for the 3 count retaining the title.

Moments later, we seen Trish & Tomko backstage approaching Lita. Trish made several remarks about Lita being pregnant.



Stills from show »
« Prev story
Next story »