11/1 RAW Results: Trish Isn't Afraid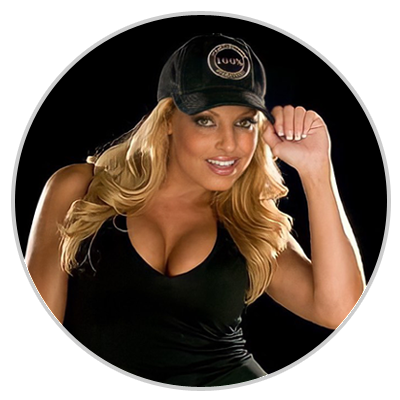 Brian Lusczki
November 1, 2004
---
---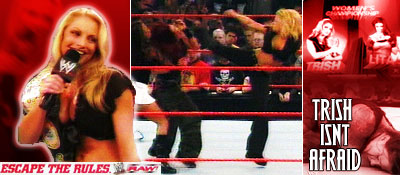 After finding out Trish would be defending her title against Lita at Survivor Series. She came out on RAW and addressed her family & friends who she says are concerned about her title, career & life.

Trish presented us with alittle video package she put together entitled 'Lita: The Walking Kiss of Death.' Trish ensured us not to be concern about her well-being because Lita was a loser.

Trish once again referred Lita as "chubby" which lead to Lita coming to the ring and tackling Trish. Before she could do anymore damage, Gail Kim made the save as her & Trish laid Lita out in the ring.



Stills from show »
« Prev story
Next story »